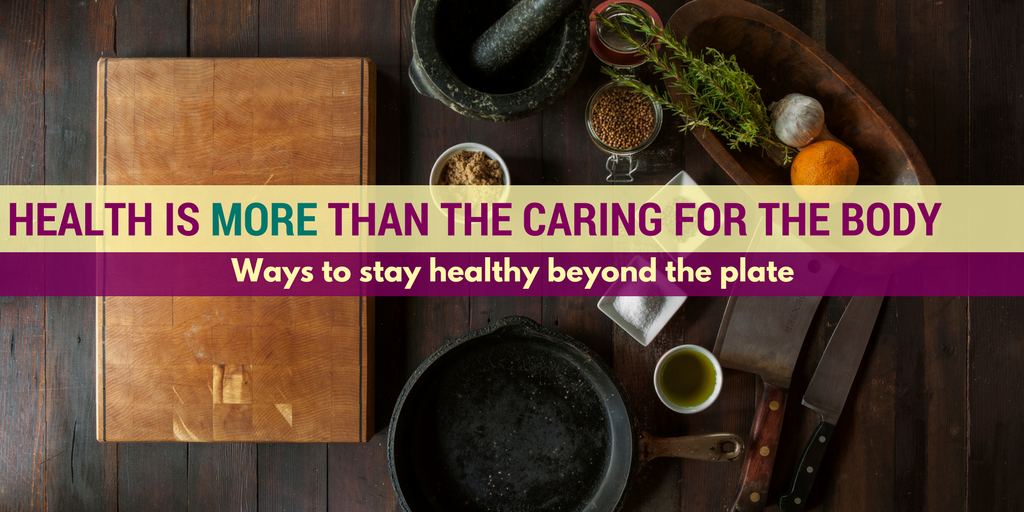 As the summer months approaching quickly, our news feeds have been filled with "summer body" advertisements and advice columns. While seasonal fitness has become a health trend in recent years, personal health isn't just how you eat and how much exercise you get. Studies have shown that overall personal health is affected by much more, including sleep, socialization and brain activity. Overall homeostasis is determined by a healthy balance of mental, emotional and physical health. So when considering getting on the summer bikini ready bandwagon, take into account that optimally diet and exercise go along with several other factors in your life that allow you to function at your highest potential.
The first and most important aspect of personal health is a good night's rest. Getting several consecutive hours of rest and effectively sleeping allows your brain a chance to prepare for the next day. Getting the appropriate amount of sleep has been linked to learning and memory, healthier weight and cardiovascular systems and overall performance and productivity on a daily basis. Nearly 50 million people each year suffer from concentration issues due to a lack of 7 or more hours of sleep every night. Even many people who do sleep the proper amount of time struggle to feel well-rested due to the many distractions that prevent a full night's rest.
What we do with our phones affect our health. An essential counterpart to both sleep hygiene and overall personal fitness in this day and age is how we use our technology. We are surrounded every day by phones, TVs, laptops, radio and other kinds of stimulation that may positively or negatively affect our health and well-being. While many devices aid in maintaining a healthy lifestyle (exercise apps, Fitbit bracelets, etc.), the other ways we use our technology can have a negative effect without us ever knowing. Studies have shown that people with a habit of checking their phone notifications more than than once every five minutes have a higher instance of anxiety and restlessness. When trying to achieve balance physically and mentally, it is important to know that the brain can benefit from taking a technological break every now and then. Over stimulation can become a problem when it comes to sleep, daily functioning and socialization so remember to turn the phones and TVs off every so often, especially at night.
In addition to a healthy diet, exercise and appropriate resting time, how we spend our time and who we spend it with has a large impact on our overall well-being. How we socialize effects any aspects of our daily lie. For instance, if we like sports, hang out with lots of sports fans and spend our time socializing at the local sports bar, we may tend to drink alcohol often and eat out more often, which affects us physically, socially and even financially. It is important to be mindful of how we spend our time and who we spend it with because socialization with those who share the same values and goals (whatever they may be, eating habits, bikini body, etc.) will help shape the way you approach your health and well-being. As humans we are social beings so it does not hurt to be more mindful about the people we look up to and find to be positive in our lives. Especially in the age of technology, positive social tools are available to us right at our finger tips. We utilize technology and social engagement when seeking physical fitness and diet tips so we can also use it to gain balance in their aspects.
Health therefore is more than just what we feed our bodies with but also what we feed our mind and lifestyle with. Today, we have better control over who we allow in our lives. With the knowledge of whether they will enrich our lives or take things away. We too have an abundance of resources in finding ways to improve our health habits and activities. Furthermore, we also have the ability to turn it all off and achieve a good night's rest and a break for our overstimulated minds. So as you approach your health and well-being this season, allow more than just food and exercise into your perspective and you may find that each of these things will improve your overall health and happiness