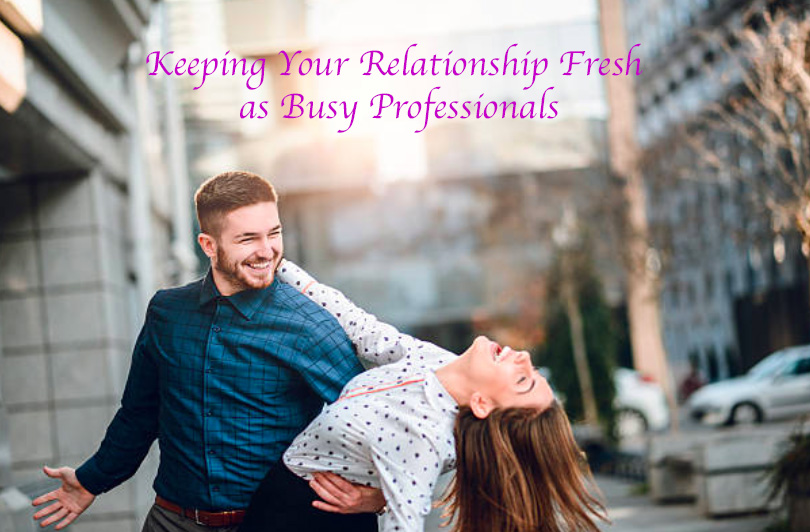 Relationships can be difficult in managing as an adult with a thriving career. Finding someone is hard enough, but once you found your special someone keeping your relationship lively and making time for each can prove to also become challenging. Especially when the both of you have your own careers, personal goals, and sometimes even individual issues.
As for any relationship, there has to be a solid foundation of excellent communication. Too often we all can sometimes underestimate the power of having mutual communication and verbalizing what we want in the relationship with our partner.
When you feel as though your relationship is lacking it's important that you get through your fear of confronting the issues. The fear will only prevent you from surpassing the issues at hand and not confronting those issues will lead you nowhere.
Having a relationship while also juggling your career can be absolutely difficult. Especially if it's the first time the both of you are experiencing this type of relationship, where the both of you have successful careers. However, it is not impossible to do. All it takes is more work than usual, but it is worth it when the both of you are on the same level and no one is letting the doubts and fears conflict with the relationship.
For some, it might not be the first time. And maybe in the past you, or your partner, or the both of you let those doubts and your fears interfere with your relationship. Since having a career and relationship at the same time didn't work out in the past you're probably thinking to yourself that there's no point in trying again.
If that's your case, STOP that train of thought immediately! Don't deprive yourself of finding and being happy in a relationship. Especially if that is something you know you want. Find your rhythm in juggling your career and social life. See if you can dedicate the time to make a relationship work and for it to be the ideal healthy relationship.
Don't let a past relationship stop you from finding a new one. If you stop yourself from finding someone because the last relationship proved to be difficult. Always keep in mind that it may not be easy, especially when the both of you can be wrapped up in your careers. However, if the both of you are dedicated and communicate well with each other, the relationship will withstand all the hardships you both may face.
Besides having good communication with your partner, remember to always find time for each other. Schedule and dedicate time to share with each other. It will help the both of you stay connected and not forget about each other.
Commit to that time schedule and do not flake on one another because then it can come off as if one or the other isn't important. And nobody likes feeling like they aren't important, especially to the person they love or are in a relationship with.
For your relationship to work you both need to be on the same page. The both of you should be fully committed to each. It's very easy for one person to be more devoted than the other so it's important that you both find time for each other. Two people who are fully committed to the relationship are more likely to overcome all the hardships.
The both of you should fully trust one another and most importantly support each other. Once you both are fully dedicated to each other things will fall into place and the hardships you may face will be a bit easier to overcome.