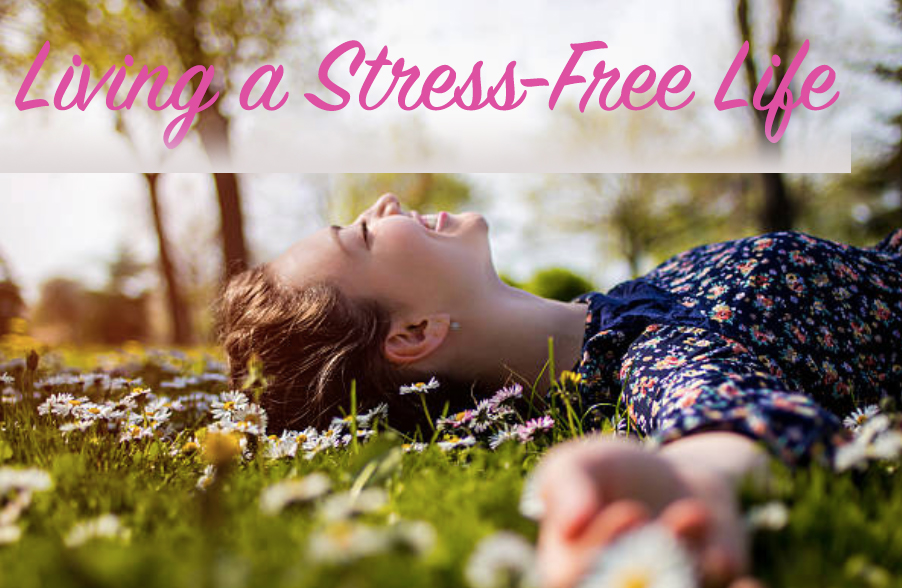 A guide to living a stress-free life
We are finally well into the month of July! It's hard to believe that the year is already half way gone. With that said, some of you may be stressing over all the things you have yet to do. If this sounds all too familiar, stop stressing. You're not doing yourself any good by worrying. If anything, it could be stressing you out even more.
Instead of feeling like you haven't done anything, you should take it as an opportunity to see what you can do from now to live a positive and stress-free life. Although it may be a bit difficult to begin, it will be worth it once you figure out what works for you.
If you feel that your stress is affecting your everyday life and it's stopping you from enjoying things, then it would be best to see a therapist to talk about your concerns. When talking with them they will also be able to provide other helpful ways to reduce or avoid stress. For now, though, below are a few steps you can follow to begin your path to living a stress-free life.
Know what is stressing you out.
It helps to prioritize what is stressing you out the most and writing it down. Whatever that may be, think of ways that could help alleviate or reduce the amount of stress it is bringing you for future occurrences. What are you doing now to ease that stress, is it helping you or making things worse?
Time management helps.
Sometimes we leave things to the absolute last minute or we underestimate the amount of time something can take us. However, if you give yourself a little more time than needed to fit in the other things that you may be doing, then you will be able to again prioritize things and complete things on time. Leaving you more time to focus on the things you need to get done, rather than focusing on the amount of stress you may be under to finish things on time.
Find activities that help you relax!
Having some time dedicated to some downtime can really help you relax, reducing some stress you may be feeling. Find an activity that gets your mind off of all your worries and spend at least 30 minutes or an hour doing that activity. It can be anything you enjoy, like watching movies, catching up on TV shows, working out, or etc.
Try not take on too much.
Maybe you're taking on too much. It could be because you think you can handle it all or that you have a hard time saying 'no' to people. However, it's important that you realize how much you can handle. You don't want too much on your plate because then you'll just be stressing yourself out even more. Remember, it's okay if you aren't able to do everything. It's better to do your best at one thing than to do semi-good on a whole bunch of projects.   
Stay positive!
Being positive can really make a difference! As simple as it may sound, it will really make an impact on managing your stress level. Stress affects our moods, so if you are upset half the time because of all your worries then it will affect those you encounter. Which then, will only create negative energy around you, making you feel more upset. However, if you stay positive throughout it all then positive energy will continue to surround you and your stress will not affect you as much.