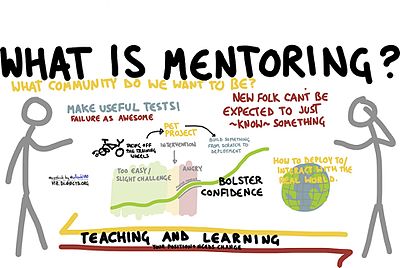 What is Graduate Mentorship?
Graduate mentorship in psychology is supervised clinical practice required by almost all graduate level and doctorate level programs in the United States. Once a student choose psychology for their academic and career path, they begin to learn clinical practice on a more hands-on level than their undergraduate studies.
Why is Graduate Mentorship important?
The importance of having a mentor who can help you navigate through the new world of practicing psychology as a therapist, counselor or social worker is key to gaining professional experience in the real world, outside of a classroom setting. It is one thing to learn the theories and research developed in the field of psychology from a lecture with a professor explaining and providing examples of hypothetical situations a student might see in their future career. It is also valuable to first gain knowledge of how to treat a client and what techniques work best in all different situation when treating a client individually. It is a completely different experience to navigate providing professional help to those who seek counseling in a real life setting. Graduate mentorship prepares students for their Licensure Supervision after they apply for their license to practice in the state of Florida.
How Does it Work?
Every applicant is required to complete supervised hours and work with their mentor, who is required to have a minimum of two years practicing, in order to prepare for the licensure exam at the end of their graduate program. By finding a mentor early on in your graduate studies, you will have the opportunity to have your graduate mentor assist you during your supervised licensure.
What is he Role of Therapeutic Center For Hope in This?
Therapeutic Center for Hope's own Alexia McLeod takes great care to help the students she mentors in treating their first real world clients. The concept of graduate mentorship is to provide guidance and advice to students while they are still earning their degrees and exploring the methods of therapy that work best for both them and their clients. As an active member of the counseling community, Alexia stresses the importance of providing comprehensive therapy for her clients but also takes great pride in being able to foster new talented students in a growing community of counseling professionals.
As a member of a community focused on providing service and guidance to those who seek therapy, it is equally important to provide mentorship to a new generation of mental health professionals. Alexia is a Florida Certified Supervisor in MFT and LCSW that provides not only mentorship for graduate students but meaningful supervision post graduation in order to prepare students for practice in their field. She offers business coaching in techniques not only specific to their field, but universal to all businesses. Having found her own niche in the world of psychology, Ms. McLeod sees the importance of giving back to the community in South Florida by aiding her students in finding their own expertise and methods through Christian counseling.

Tips and Advice
As you choose the right mentorship program that will adequately prepare you for a career in this field, it is important to find a mentor who shares your values, interests, and will push you to try new things, explore different methods of counseling, and go into the field feeling competent and secure in your abilities. Because mental health professionals spend most of their time helping others and listening to the client's needs, it is essential that they can build a support network for themselves to both maintain their own good mental health and build their career as they become successful at their chosen ambition.
Mentorship in any field or endeavor has been described as a brain to pick, an ear to listen and a push in the right direction. Your mentor will aid you in understanding confidentiality, healthy boundaries, when to say no to taking on too much, how to conquer the logistics of providing therapy and help you choose where you want to go in the field. Both working with a mentor and being a mentor is worthwhile in the counseling field because mentors have the ability to help future practitioners navigate their own path and in turn, refresh their advisors zest for the field by working together to further validate the importance of psychological guidance in today's world.