Congratulations!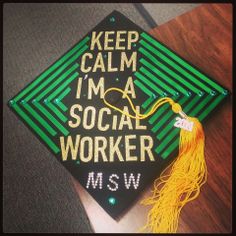 You've earned your Master's in Social Work (M.S.W)! It is time to explore the career path you desire. An MSW is one of the most widespread master's degrees chosen and the career paths you've opened up for yourself are numerous. MSW's have the opportunity to enter fields in human resources, adoption, child welfare, social work administration and work in a school setting. The opportunities seem endless, and the consideration for licensure is always there. What's the difference you may ask? An L.C.S.W or Licensed Clinical Social Worker is someone with a Master's in Social Work, who chose to take their counseling degree one step further by becoming a licensed, specialized, social worker through more training in the field. If you choose this next step in your career path, it is not one to be taken lightly. There is an extensive period of fieldwork and supervised training in order to gain licensure. However, the rewards for completing supervised licensure are priceless and unending. Becoming an L.C.S.W. will allow you to put your Master's degree and further supervised fieldwork to use in allowing you to open a private practice in your chosen specialty. Becoming licensed will offer you more power and flexibility in your career path and could lead to a much higher earning power in the rest of your career.
The most important step in deciding to become licensed is choosing the right supervisor that fits you as an individual. In the state of Florida, amongst most other states, candidates for licensure are required to choose a supervisor to complete two full years of field training with and to prepare you to pass the national clinical level examination developed by the Association of Social Work Boards. Understand that choosing this type of mentor requires much thought and consideration because this person will be responsible, along with you, for guiding you through a specialty and career path for your future. Choosing your supervisor will facilitate a life-changing partnership between the State Board of Licensed Social Workers, your supervising Licensed Clinical Social Worker, and yourself as a Clinical Social Work Associate. The goal of this supervision is to help you achieve professional competence upon entering your field as an L.C.S.W.
Choosing the Right Supervisor
Understand that your supervisor will aid you in building the foundation upon which your career with flourish. You want to make sure your supervisor's vision, values, and beliefs align with your own. The consequences of choosing an incompatible supervisor can leave you in limbo between your education and achieving your dream. Make sure you cover the basics when searching, such as does this supervisor share your availability and will they meet with you often, and have former associates recommended this supervisor as a competent and successful person to work under. Find out if your potential supervisor has the right qualifications for both the state and federal requirements and the specific requirements of your chosen specialty if applicable.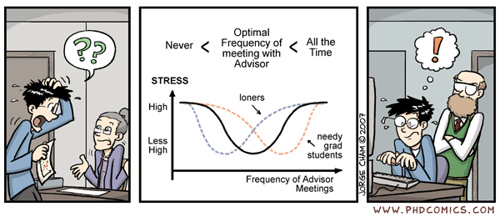 In the field of social work, helping others is at the top of the list. For this reason, many L.C.S.W.'s who have gone through the process of licensure over two years earlier and have completed several hours of continuing education while practicing will choose to give back and become a supervisor themselves. This will be the person you can use as an example and model yourself after should you choose to become a licensure supervisor down the road. Lucky for you, this opens up the opportunity do some extensive research and choose from many potential supervisors in the field of your choice. Choosing to pursue licensure as an L.C.S.W. is choosing to take a career path with a clinical specialty, but the choice of choosing a specialty is completely up to you. For example, all certified supervisors are L.C.S.W.'s themselves, but if your interest is in adoption, you will search for a supervisor who specializes in adoption.
Someone with experience in the field you wish to enter will be your most valuable tool in honing your skills to practice independently in the field. Suppose you wish to work specifically with LGBT adoption and helping those in this specific situation with their adoption process through counseling and aiding in the process of adoption, you want your supervisor to either specialize in this area or have significant experience working with LGBT adopters. Another example would be if your career interest is working with troubled teens in a clinical setting, you would want to look into finding a supervisor who has worked with troubled teens through the juvenile justice system, group homes, residential treatment for teens, or in private practice with this specialty.
The utmost important focus when choosing a supervisor is choosing someone you can build a rapport with over the next two years who share your values and aspirations. This will introduce you to the field of your choice and allow you to build connections far before you are actually licensed to practice. Take your time to interview with potential supervisors and make sure you come up with important questions that will aid in your decision-making process. Often it is best to choose a supervisor who aligns with your political, religious, or social beliefs if in fact, you plan to have these values you hold play out in your professional career. For example, if you wish to pursue Christian counseling, you wouldn't exactly want your supervisor to be a hard sworn atheist. This is because you want a supervisor who will strongly encourage your goal to become a Christian counselor, who will encourage you to find a clinical placement in a Christian establishment, and who will connect you with other members of your specialty within your field. If a supervisor you interview with has clearly different values and beliefs than your own, it is a better idea to work with someone else, no matter how prestigious or famous that original supervisor was. It doesn't matter how well a supervisor is known in the social work field, it matters if your supervisor can best help you move closer to your specific career goals.
Looking To The Future
The Clinical Social Work field is constantly growing and changing, and if you choose the right supervisor for yourself, you will become the newest member of this revolutionary field. Many associates in a licensure supervision program state "it just felt right" when they found their fit with a supervisor. Go with your gut and choose someone you can work together with, not necessarily underneath. Choose someone you can relate to personally and professionally. Choose someone who wants to see you succeed and who can help you specifically get where you want to be in your career. You are about to embark on the journey that will define your career path for years to come and this relationship with your supervisor for licensure will color your first, and perhaps most important experience in the field of your choice. Many licensed clinical social workers today credit their licensure supervisor with their success today because this person helped cultivate and shape their ability to do what they love with skill and passion. When building a team for anything, every member must be able to work smoothly with one another to achieve a common goal and for this endeavor, the ball is in your court, so take the time and dedication needed to choose the right supervisor and in turn, choose the right career and specialty for your future practice.